Watershed One Demostration House - Floor Slabs and Foundations
After a huge push on Monday to finish the radiant tubing and all the other items on the pre-pour checklist, we started the pour at 8:30 on Tuesday. The checklist was extensive, including all the chases through the pan deck for plumbing, venting, and supply lines; block out for the dumb waiter shaft, and sealing the edges where the decking met the earth block walls. Here are two photos of the floor ready for the pour showing the four radiant tubing zones and the stairwell to the lower level.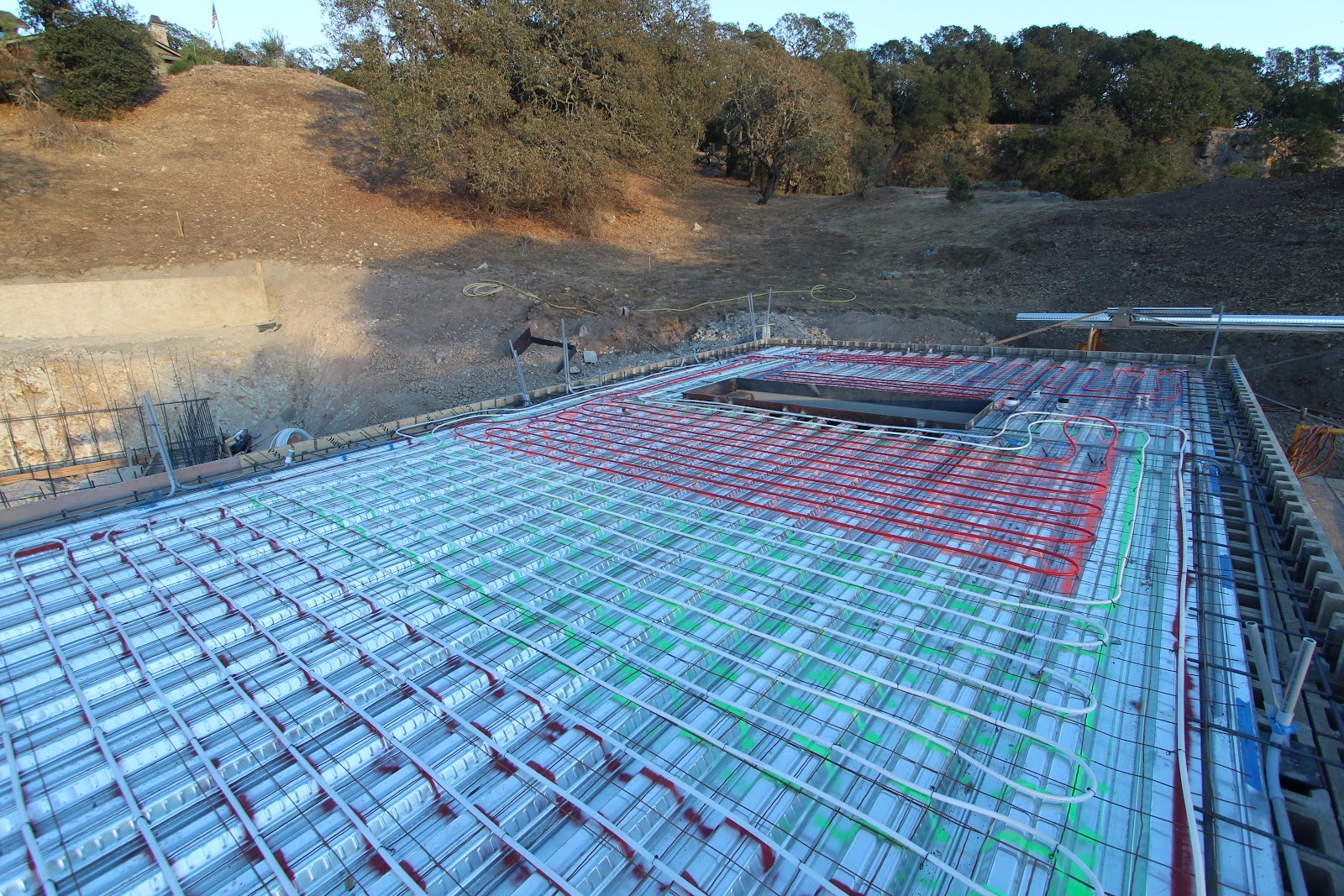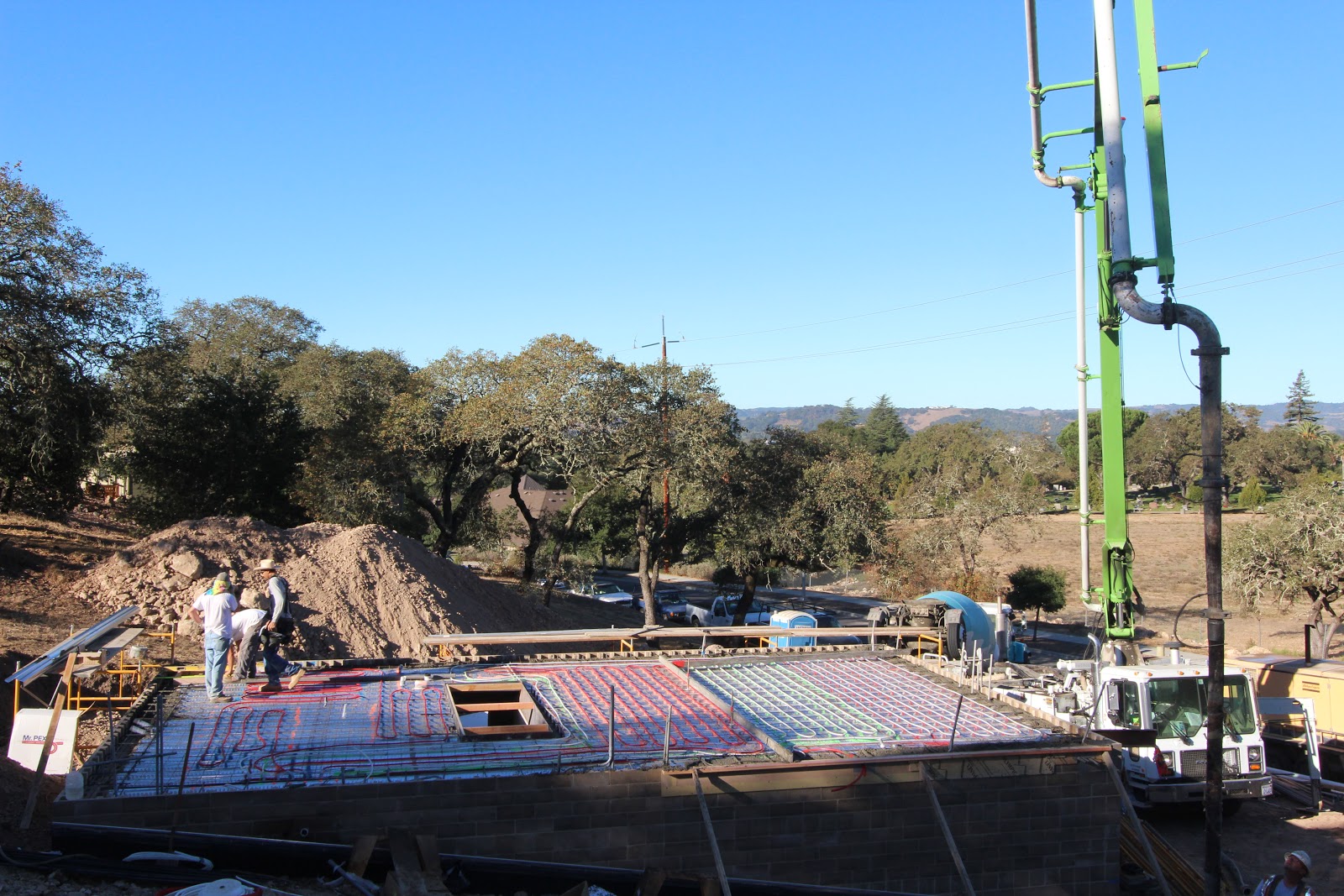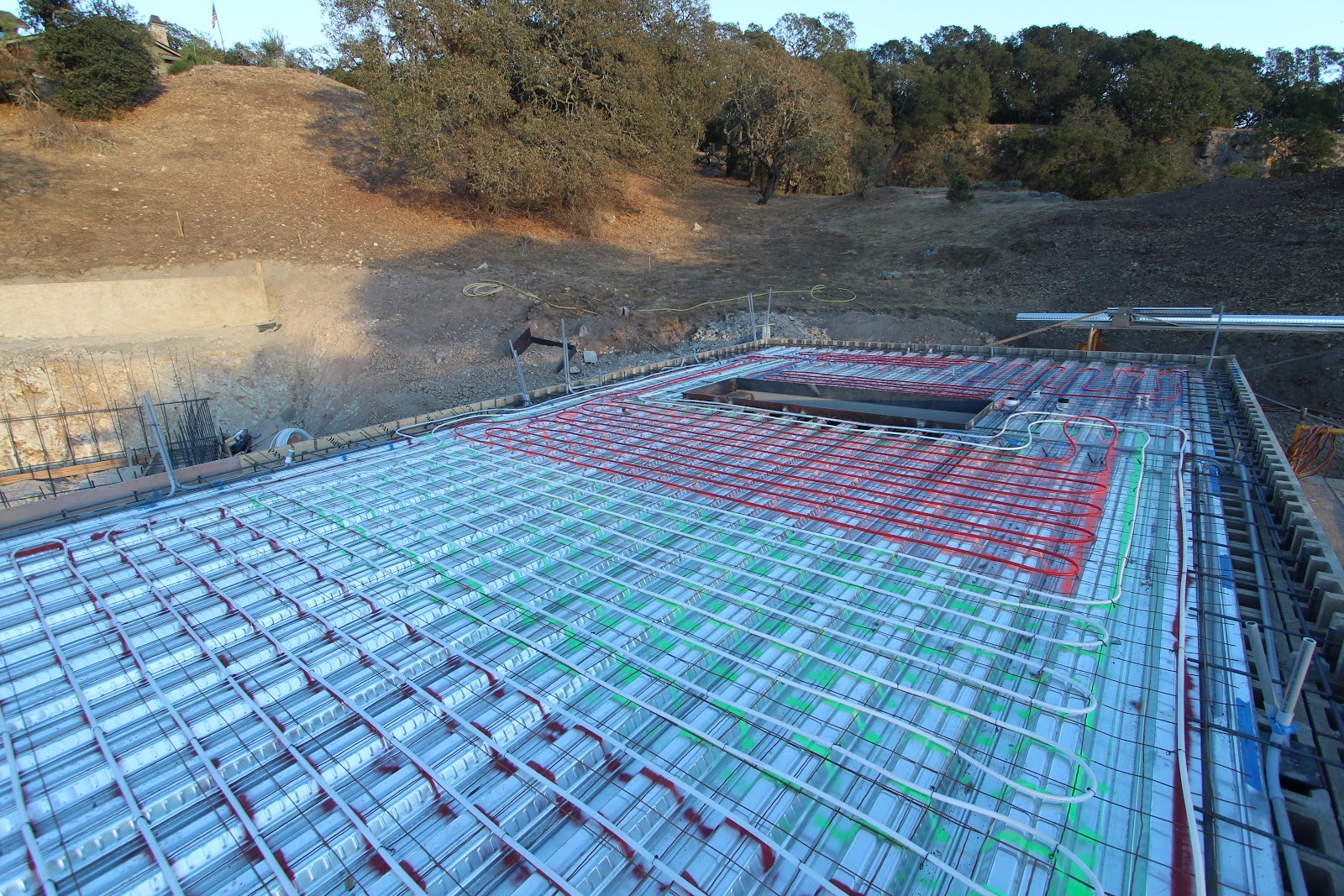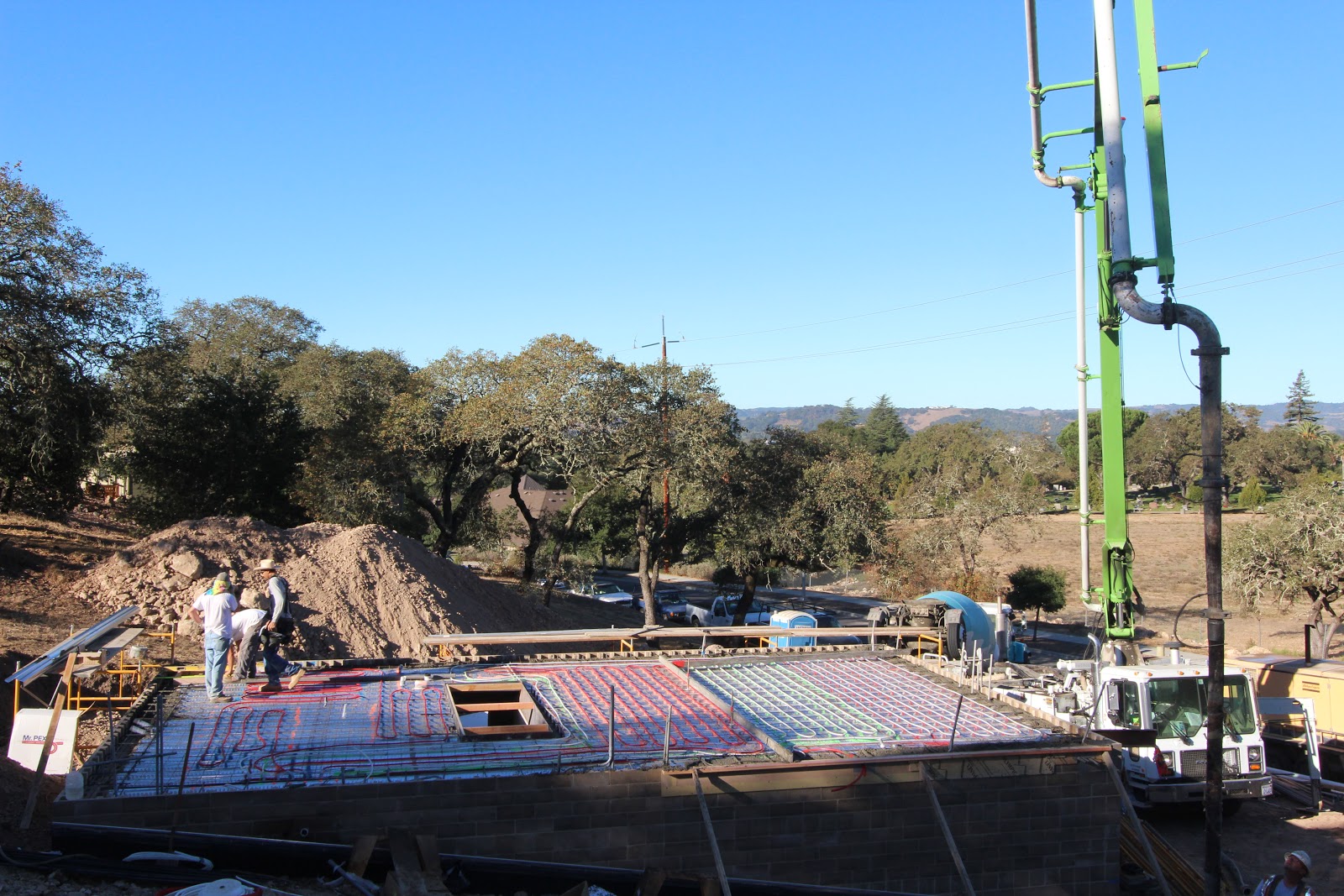 Our crew of six was supplemented by five finishers from Berger Concrete. First we poured 12 yards of grout (six-sack pea gravel with an 8" slump) into the block cells, then jumped down to pour about 15 yards of five sack 3/4" rock with a 4" slump into the foundation forms. The foundation should be clean and flat on top so that the first course of blocks can be laid flat and true without an excessive mortar bed.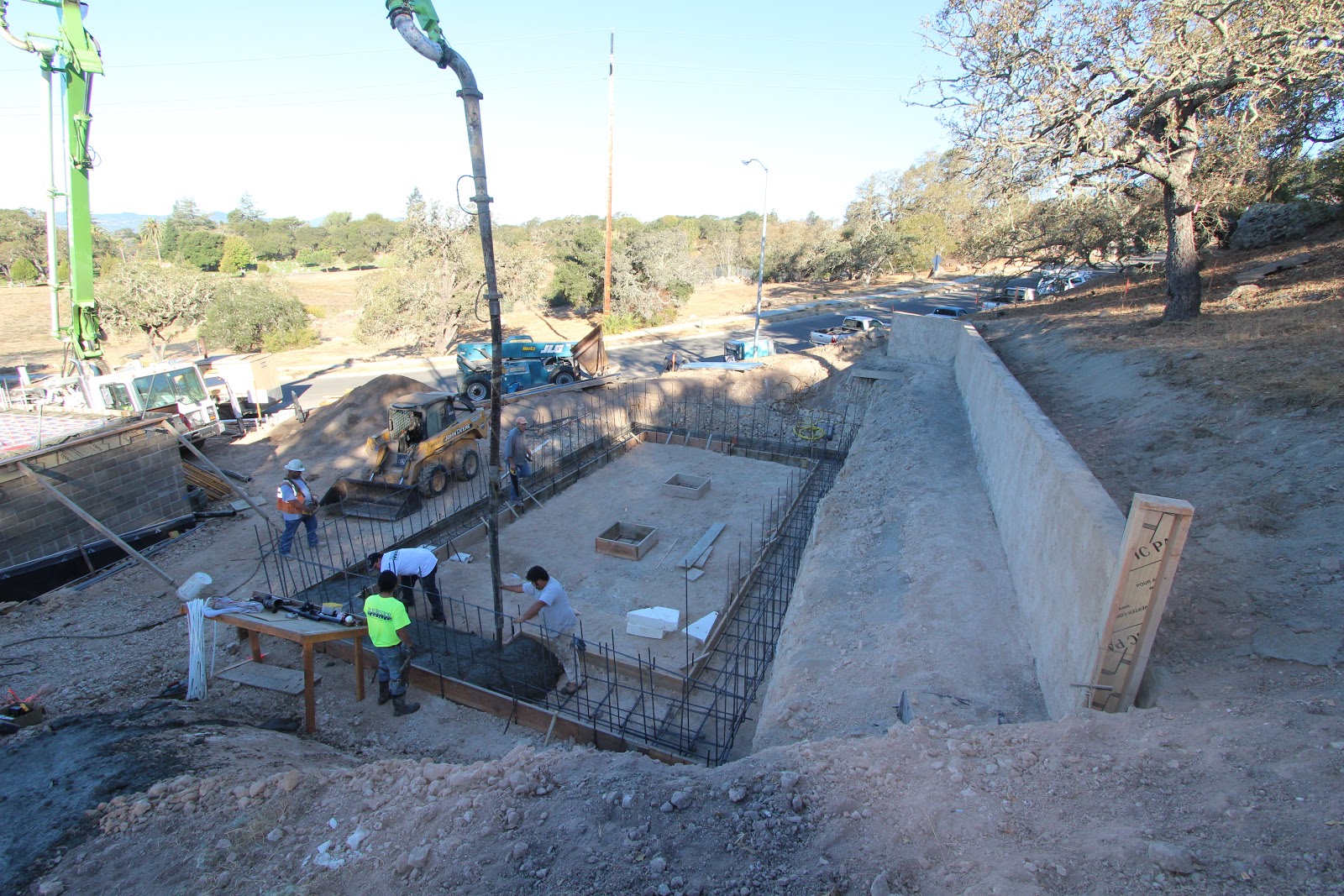 After finishing the foundation we came back to the suspended slab to pour the six-inch thick slab on top of the pan deck, still with the 5 sack 3/4" rock and 4" slump. The crew from Berger Concrete were efficient and confident, and as you can see in the photo laid it down with only three men.
While we were waiting for the suspended slab to set up enough to finish, we all teamed up to pour the two slabs in the garage and the mechanical room. Since we couldn't use the boom on the pump, we had to drag the heavy 4" hose by hand, a task that took at times four people. Here's a photo of the gang crowded into the mechanical room.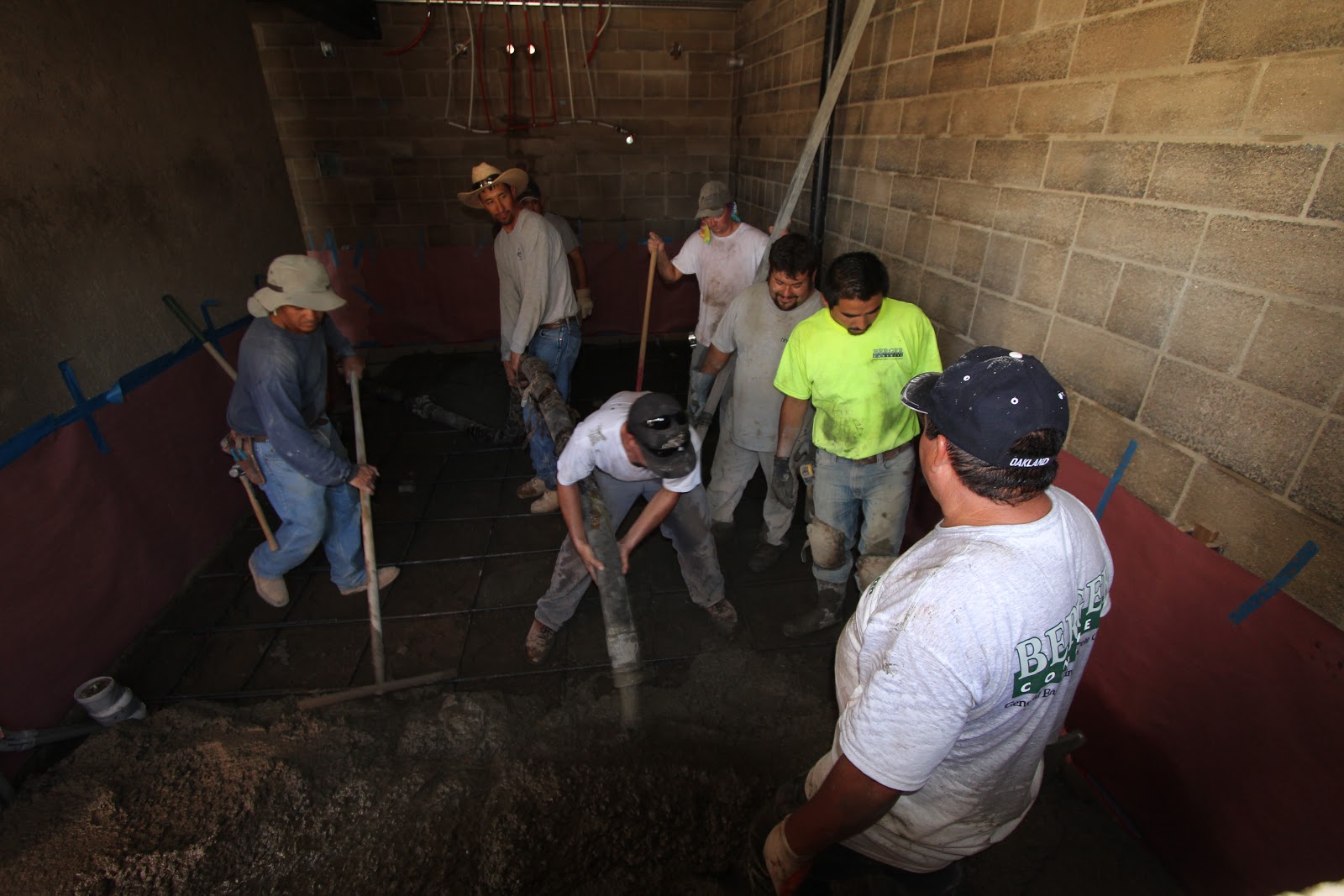 45 yards of mud were down by noon, but there was little time for lunch as all the concrete needed attention: Santiago used the power trowel on the suspended slab while the four other finishers worked on the lower slabs, steps, and expansion joints. Our guys pulled stakes and removed the form boards from the foundation. By the end of the day, it looked like this.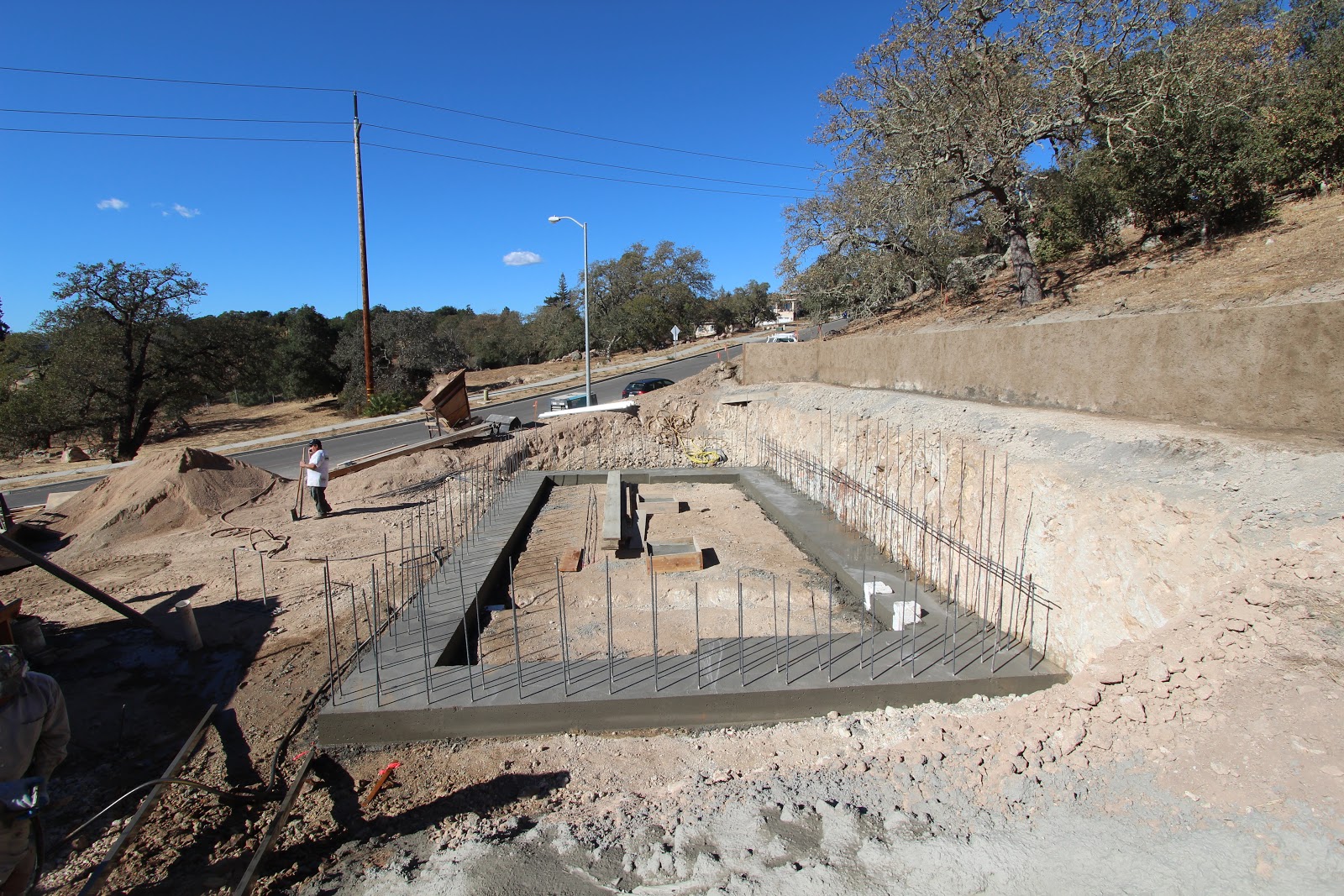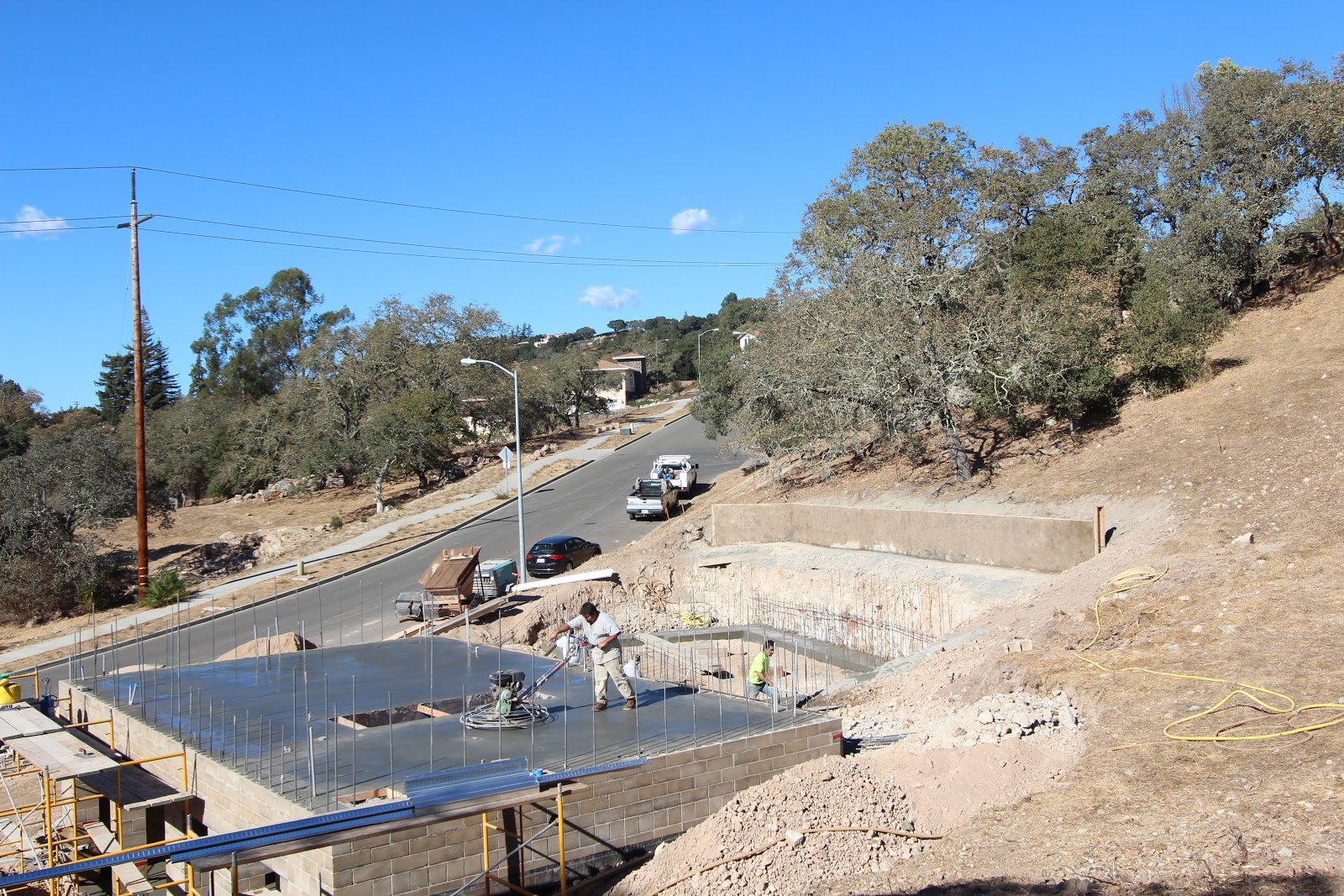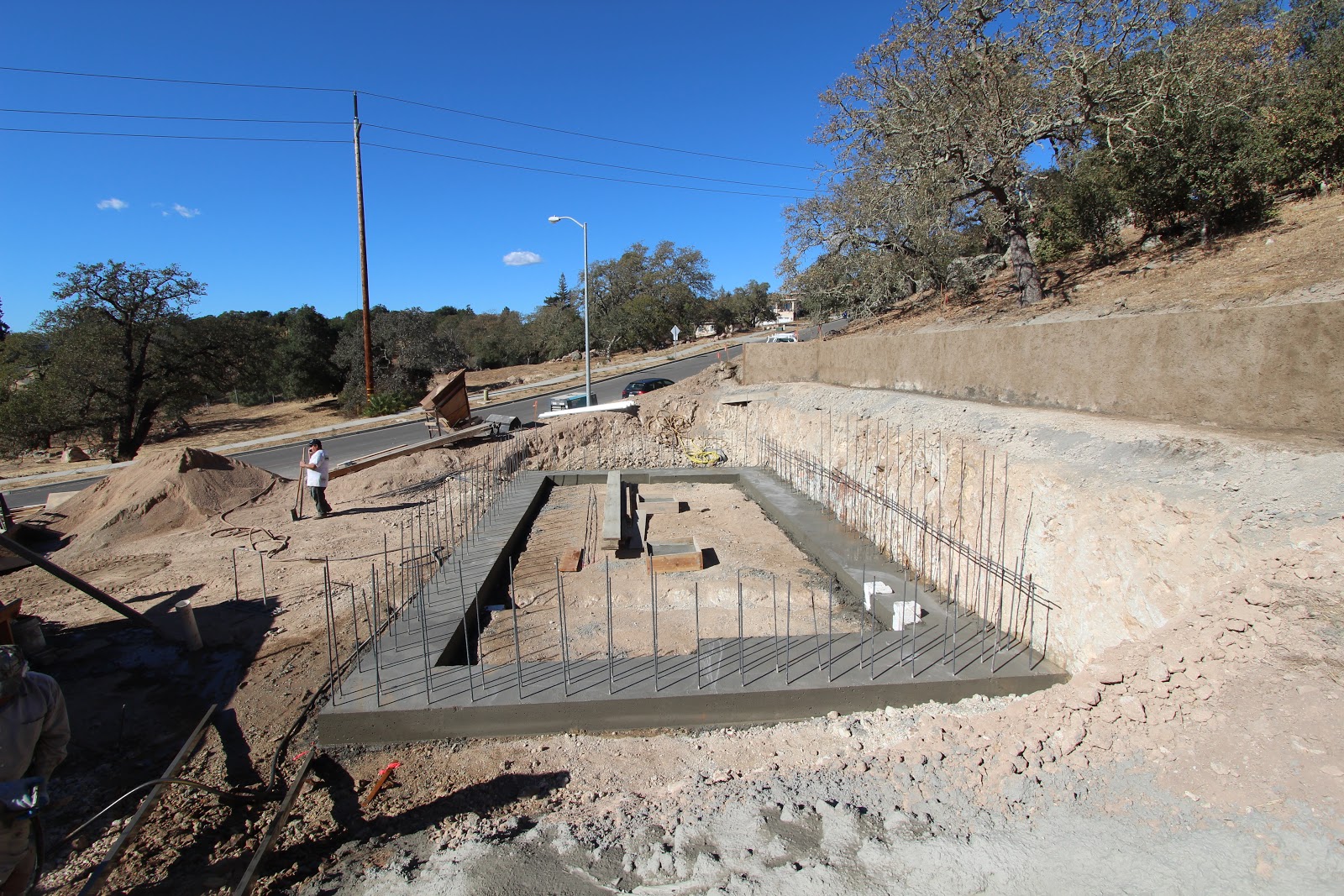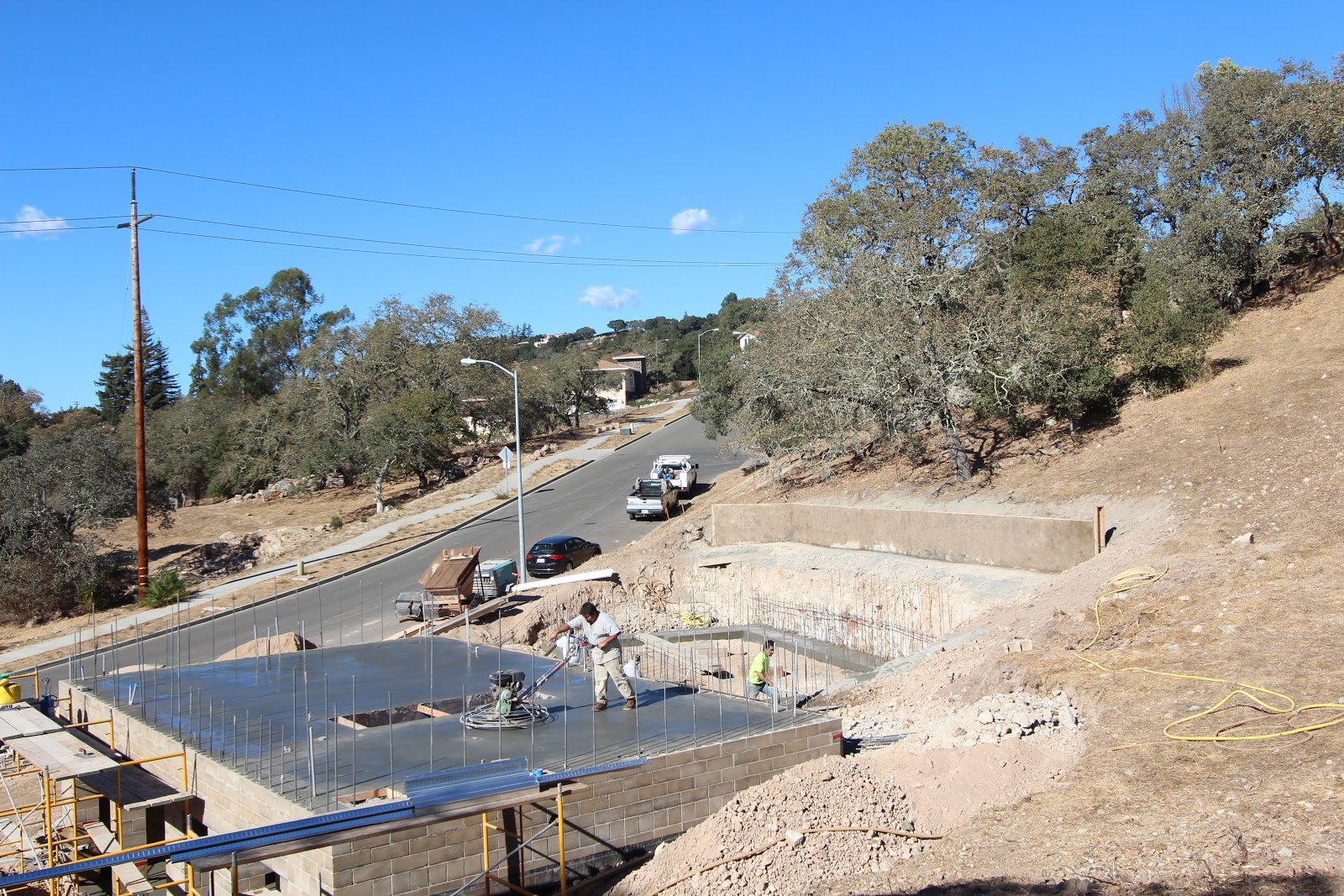 Wednesday morning we were ready to begin laying blocks for the bedroom wing. We'll let the slabs cure for a week, then try to put masons working on both of the block volumes at the same time. The goal is to get the roofs on before the rains start. Remember in the first post I told you we've already built the roof. It's sitting on the ground at the shop waiting for the walls to top out.